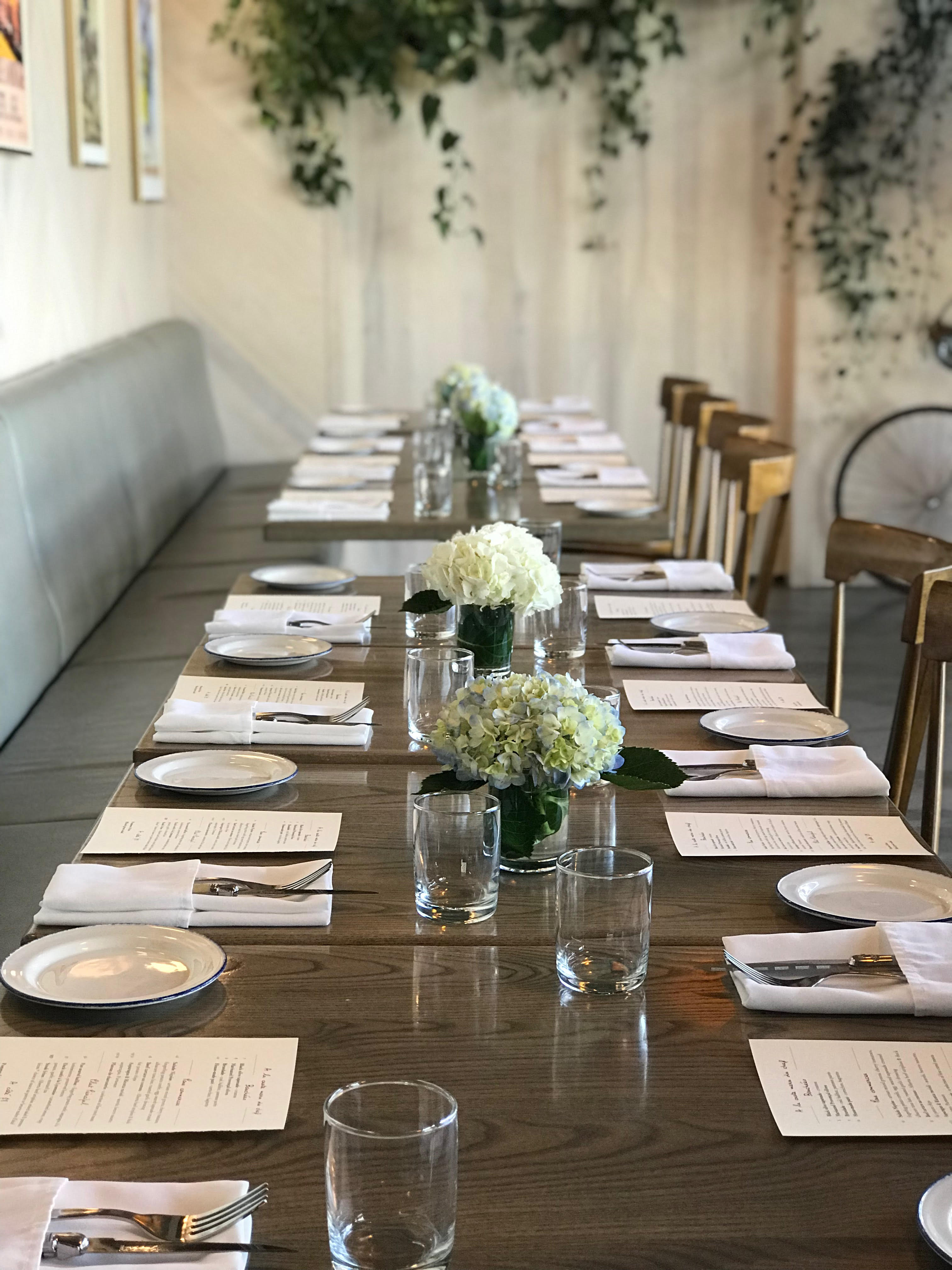 Private Room
The Cassis Bistro Private Dining Room is perfect for your holiday parties, offsite meetings for your business, family gatherings, or any reason you can come up with for a get-together with delicious French food in a warm and inviting private space.
We offer a variety of menu options from our award-winning kitchen, including French inspired appetizers and family-style or private menu meals featuring our signature dishes, all lovingly prepared by our talented team.
The room has a private bar and is equipped with AV equipment to personalize the space to your needs. From cocktail party to office gathering, we would be delighted to cater your French inspired event.
Available Daytime & Evenings.
Seats 22 guests (banquet seating) and an additional 6 guests on hightop bar seating.